"Call me Mara," Naomi said. 
Tragedy chiseled her face and spilled from her lips. Pleasant, the meaning of her name no longer fit.  Mara suited her, for it meant "bitter."   
"I went out full and came back empty," Naomi told them. 
I know many Mara's. Women and men whose lives turned out so very differently than their plans had envisioned, opposite of what they'd wanted, miles from where they'd imagined.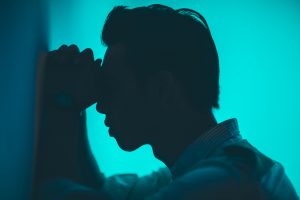 I hear it in stories of sacrifice and in relationships tangled with hurt and anger. I see it in tears of a friend whose husband left, and in another's health crisis. Like Naomi, layers of pain and regret bury dreams and promises because life doesn't always turn out the way we think it should. 
In the short Old Testament book of Ruth, laden with grief, God's vibrant glory shines through the gloom and splashes across its pages. 
God's brilliant work is sometimes hidden within our soul's anguish. 
"Is it really her?" the city folk wondered. Could this woman lined with sorrow be the same daughter of Bethlehem who left ten years earlier? 
Call me Mara.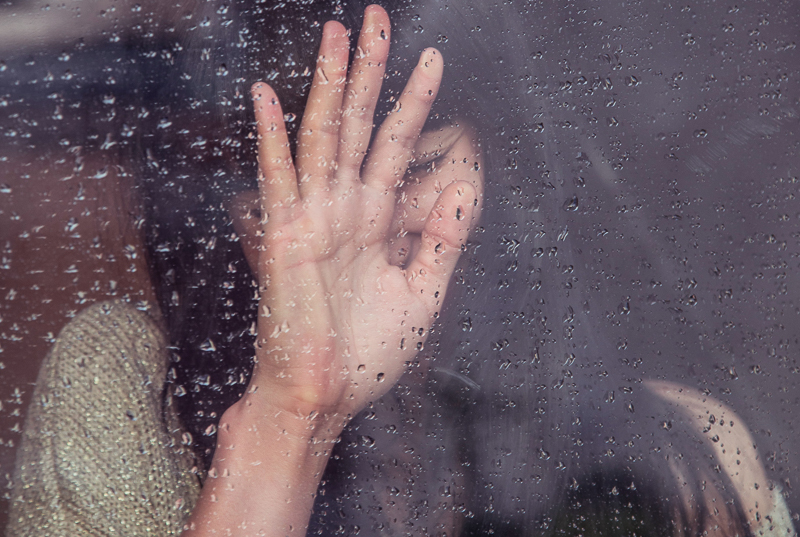 Naomi's husband and two sons lay under the dry unfamiliar soil of Moab. She walked into the city emptier than when she'd left it. 
"Call me Mara," she told them as they greeted her back. "For the Lord has dealt bitterly with me."  
Perhaps she blamed God or maybe she simply recognized God's Sovereignty in her situation, but she attributed her bitter plight to His hand.
 Mara dwells inside us waiting for the next tragedy, delusion, or lament. It highlights our disenchantment of how life was supposed to look while focusing on hopeless despair.    
We've all been there. At some time in our lives, we have felt bitterness' worthless perspective, known the agony of sweet change sour. Life's detours unmoor us. With frayed edges we wonder how we ever got where we are. We recognize Naomi's misery and portion it with our own. 
It's tempting to sit in our bitter rather than journey toward pleasant, and sometimes it just feels easier. Mara.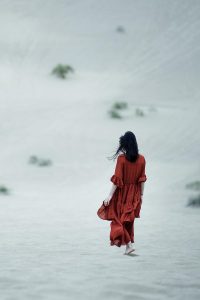 Naomi turned away from Moab and moved in the direction of Bethlehem, the house of bread. Leaving the place of her sorrow, she put one step ahead of the other finding loyal devotion and a fresh start. 
Perseverance in the midst of suffering is a painful plod.
In the thick of her story, Naomi had no conception of how the events of her life would meld into a vein of gold. She couldn't imagine God's hand in the love of a daughter-in-law or the way God would provide for her needs. She didn't foresee a baby
Neither can we fathom the depths of grace in the bitter circumstances of our lives.
Plucked from shepherd to throne, King David surely heard the story of the consistent love of his great grandmother Ruth, a Moabitess, toward her widowed mother-in-law, Naomi.  
"The Lord is my chosen portion and my cup; you hold my lot," David wrote. "The lines have fallen for me in pleasant places; indeed, I have a beautiful inheritance." (Psalm 16:5-6; ESV) 
No one can measure the effect of one life on another or the touch of our history in the reality of someone's future. 
The author of Hebrews warns that bitter roots cause trouble. "See to it that no one falls short of the grace of God and that no bitter root grows up to cause trouble and defile many." Hebrews 12:15 NIV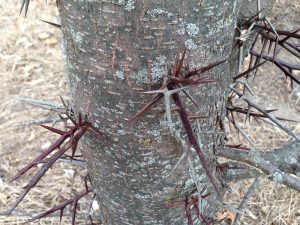 Bitterness grows when its roots are deep and nurtured. It can't produce pleasantness of heart and soul. It's infection spreads to others as well.   
Pleasantness relies on a Sovereign God within bitter circumstances. Its spread nourishes others and reproduces fruit which spills over generations.  
 The same God who sifted Mara's tears, sifts ours. Two very different women dwelt in one. Pleasant and bitter. We are acquainted with both. They vie for dominance and beg for choice.
Which are you today? Are you Mara or Naomi, sitting in bitterness or journeying toward pleasantness? Are you rooted in God's Sovereignty even when heartache fights for control? 
Leave it at His feet. Jesus can handle your bitter situation.

 

Replace your focus. Look away from the bitter and lift your eyes to Christ.

 

Open the Word. Saturate yourself in what He says and Who He is.

 
 "The lines have fallen for me in pleasant places" stakes its affirmation on God who draws His boundaries about me. He has not left me, nor allowed circumstances to slip from His control. He never says, "didn't see that coming."  In such freedom, pleasantness and contentment find me.