This is an archive of some of the other websites where Sylvia's articles and writings have appeared. Check here periodically for updates:
---

Banana Stickers and Big Questions
Superpowers, Heroes, and Wrinkles
When pretty does more than it ought
Scary sirens and simple prayer
---

Can my prayer reach his suffering?
A Lesson in Mommy-Wisdom That Broke Through My Insecurities
"That's us someday," I told him.
"Mom, how will I know he's the one?" – 5 Ways to Prepare Them for Marriage
We Need Fathers Who Can Think Like Children
Building a family legacy one bedtime story at a time
That one perfect moment will rescue us today
Don't put your marriage on hold for their sake.
Is God still good when our child's story is different than what we wanted for them?
Building a family legacy one bedtime story at a time
The simple power of connection tucked under the Christmas tree
---

I don't want them to have a mother like me
---

The No. 1 way to resolve your insecurities
---

My grandaughter's light up shoes
Lessons learned from the sparrows
My Boy Has Grown Into A Man I No Longer Reocognize
My Son was the Baby of the Family and had Four Mothers

The Truth About Grief – Just Between Us
Growing Golden Gracefully 

When Faithfulness is Truly Great
 No One told Me to Bring a Rocking Chair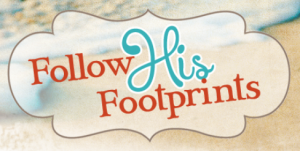 Stepping Forward with God

Paralyzing Fear Yields Lasting Lesson
'Oh Be Careful, Little Ears': Protecting Your Children from TMI
3 Building Blocks to Help Your Kids Stand Tall When Life Knocks Them Down
The Matthew 28:20 Truth this Mom Needed Most
3 Critical Lessons for When You Want to Tell God, 'I Can Do It Myself'
Who's Your Hero? 3 Winning Ways to Give Your Kids and Grandkids Godly Role Models

Delight and Desire
SaveSave
SaveSave