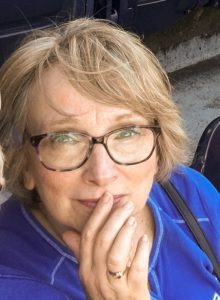 Hi, I'm Sylvia Schroeder. When the house is quiet, I reflect on life from the crest of the hill, not willing to go over quite yet.
I think with a pen. I love words, and love the Author.
I belong to Jesus-The Word made flesh, my husband, four children, their mates, and fourteen grandchildren.
I've lived in Italy, Germany and the USA.
I've been chiseled by sorrow. I pursue laughter.
Although "Good Morning" is an oxymoron to me, nothing in the world beats being nudged awake each day by my husband's cappuccino alongside the embrace of God's Word.
And, let me repeat,
reader be warned…
nudged…
gently…
very gently…
kid-gloved gently.