1. What you criticize in others, you likely do yourself. Momma took the lesson a step farther. What you criticize in others you probably are aware of because it's something you already do in your heart.
It was Momma's form of "get that log out of your eye before you go picking around in someone else's." (Momma's translation)
"You hypocrite, first take the log out of your own eye, and then you will see clearly to take the speck out of your brother's eye." Matthew 7:5 (ESV)
It may be I claim a tiny piece of credit in teaching her that one. No one can reveal a person's inner being like a child who brings out the beautiful and the ugly in bright neon lights for all to see and hear. Undoubtedly I did the same favor for her as my children have for me, and theirs for them and I'm pretty sure the unveiling will continue.
Momma's words whisper in my ear "what's in your heart," when I tend to jump to criticism about others, which is far too often.
2. If Daddy ain't happy, ain't nobody happy.    
Dad loved a really hot foot bath with minerals and salts rising in a cloud of steam from a green plastic tub. Mom prepared the hot water concoction. Dad would lift a white foot with its ugly toenails and gingerly dip a toe. Then he hefted both feet over the edge and into the water.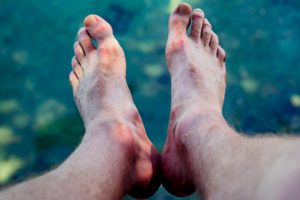 "Ahhhhhh," he'd sigh, lay his head back and close his eyes.
Mom left him to his foot soaking bliss and busied herself somewhere else until the water got cold.
At his call, she'd hurry back, lay a towel and wrap his feet. After that he was on his own. Once he asked me to wrap his feet. I was in junior high.
"Eeyuu," I scrunched my nose and backed away.
Jesus in the hours before He was crucified washed his disciples feet.   
"Peter said to him, "You shall never wash my feet." Jesus answered him, "If I do not wash you, you have no share with me."
"After all, what part of loving one another doesn't apply to a wife serving her husband?" I hear Momma say in spite of Dad's toenails.
Peter, whose first reaction was more like mine changed his response, "Lord, not my feet only but also my hands and my head." John 13:9 (ESV)
Dad was treated like a king, and although in today's world their rigid traditionalism might be criticized, I loved it because it stemmed from a heart deeply rooted in putting others first. Scripture, including those "one another's" for Momma applied to marriage too.
"A new commandment I give to you, that you love one another: just as I have loved you, you also are to love one another." John 13: 34 (ESV)
The lesson of serving one another is good for marriage and powerful transferred to service of the King.
3. Put on your Sunday best. This lesson went along with scissors are evil on Sunday. Back in the day, dressing for church was a big deal.
I know Jesus looks at the heart. I understand outward appearance tripped up the Pharisees, Sadducees and all manner of religious folks.
But for Momma, Sunday attire was for Royalty. We dressed for the occasion. Entering those doors with a certain pomp, ceremony and ruffles as a kid felt like walking into a sacred palace, and I looked forward to it all week. Today I blend in with other worshippers in jeans, ah but then a line separated denim on the farm and a special appearance before the King of Kings.
When Momma made sure we knew Sunday was a day set apart from all the others, it helped us to participate in greater truths. When she looked us up and down in our Sunday best, it was with an eye of Who we were honoring.
"Honor the Sabbath and keep it holy," (Exodus 20:8)  wasn't meant to confuse us with rules about a day, but to train our hearts to be still and give Him the honor and space in our lives we need to reflect on the Lord of the Sabbath.
And when scissors were banned on Sunday…Ok, so I really have no idea what that had to do with it. It was just part of Momma's lesson that Jesus was worthy of our Sunday best.
4. Soft answer.  Still working on that one.
"A soft answer turns away wrath, but a harsh word stirs up anger." Proverbs 15:1 (ESV)
Momma had mastered the soft answer.
I took after Dad.
5. Turn your heart to Jesus before falling asleep. Every night Mom sat on the edge of my bed before I drifted off to sleep and read a Bible story. We talked a little and prayed a little.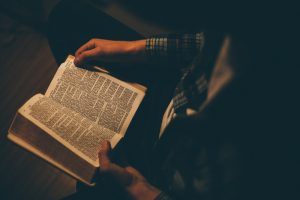 "…I remember you upon my bed, and meditate on you in the watches of the night…" Psalm 63:6 (ESV)
Momma's love for Jesus wrapped me like a warm blanket before I drifted off. Turning my heart to Jesus before I fall asleep is still a good way to end the day. Momma in the light of the lamp, sitting on the edge of my bed is one of my favorite memories in a repertoire of lessons from Momma.
What are your lessons from Momma?
---
Past Blogs about Mom and Mom's

——————————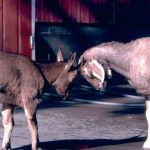 ——————————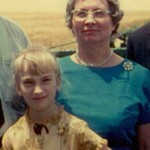 ——————————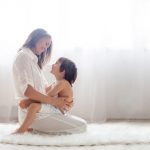 ——————————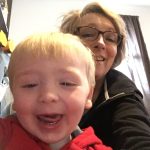 ——————————