"The week of the goat," I will label it. It began the day I came home from school to find a goat tied up in our yard. For a thirteen-year-old it wasn't cool, and as the bus came to a stop at our driveway, the whole bus confirmed it.
One day after a long school day, the bus rolled into our yard. A goat stood on top of our car eating a chunk of the upholstery she'd ripped out from the interior.
I begged my parents to get rid of the animal, but instead Dad added another. Dorothy was the recipient of my deepest scorn. She was an ugly brown thing, clumsy and dumb.
I hated goats.
My mom was like Proverbs 31 on legs. She never complained. She rose when it was dark and milked goats. She didn't even like milk. The evening milking and feeding became my chore. I was mortified to be keeper of the goats.
It was still pitch dark and the ground was frozen when the lesson began. Life is a series of progressions from childhood to maturity, much as is our spiritual spiritual growth. Clear and sharp is the image on my heart of one week when the journey took new depth.
"…give thanks in all circumstances; for this is the will of God in Christ Jesus for you." 1 Thessalonians 5:18 (ESV).
Temperatures plummeted below zero. Both of my parents caught a bug and chores fell to me. In the black of early morning, I pulled a woolen scarf close to my neck, a tin bucket swung from my gloved hand and the icy breath of winter chased me to the barn.
I fumbled for the light. It flooded the shed. I turned quickly to look back with that hair prickling feeling. The house seemed far away.
Dorothy hated being milked. First she had to be caught. Through the black piece of pasture we ran back and forth. When I finally got her situated to milk, she went down like air out of a balloon. I pulled at her collar and up she labored. I reached for her udder and down she'd lay.
"Stupid goat," I muttered.
I shoved, begged and cajoled.
"Oh, no you don't," I yanked her collar. Up she came.
Squirts of goat milk landed in the pail, freezing almost at once. Down she went again.
Frozen to the bone and mad to a frenzy I kicked that old goat's flank and milked what I could while she posed against the frozen ground.
Light made the sky gray as I tramped back with frozen milk and hurt pride. Under a hot shower, tears and shivers washed away. I thought about the injustices I had to face, all so unfair. Angry at the goats, the winter, and at my mom, my week unfolded.
Thankfulness has little to do with liking things. Moms have a lot to do with doing what needs to be done. Somewhere in between growing up happens.
About the third day, I began to feel guilty. "Honor your father and mother"…Ephesians 6:2; (ESV) ran through my head like a thorn in my side. Like Dorothy, Mom was getting the brunt of my wrath.
I softened.
I got a hammer and some nails and pounded a hook to fasten Dorothy's collar. If she attempted to lie down, she would choke. I smiled at the thought.
Letting go slightly to my secret, I recounted my woes to my best friend. Seeing it through her eyes, we laughed until our stomachs ached.
Each day before school, the hot steamy shower washed away the cold, the smell, and a little bit of bitterness. I no longer returned from each milking session with tears. Dorothy and I understood one another. She hated being milked, I hated milking.
On Wednesday I opened my mouth to the streaming water and let it run in and out and said, "I can't wait till Mom is better and can do the morning milking again."
In the pages of every childhood some hold distinction. Once turned they can't be retraced. This was my page.
I leaned my forehead against the tiled shower wall and my eyes suddenly opened to all the cold dark mornings my mother faced without complaint or acknowledgment.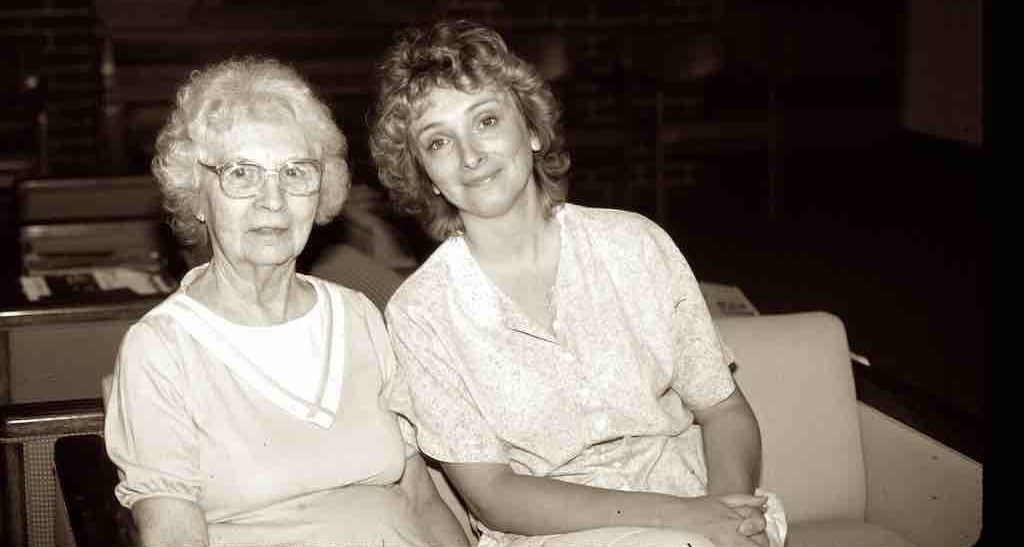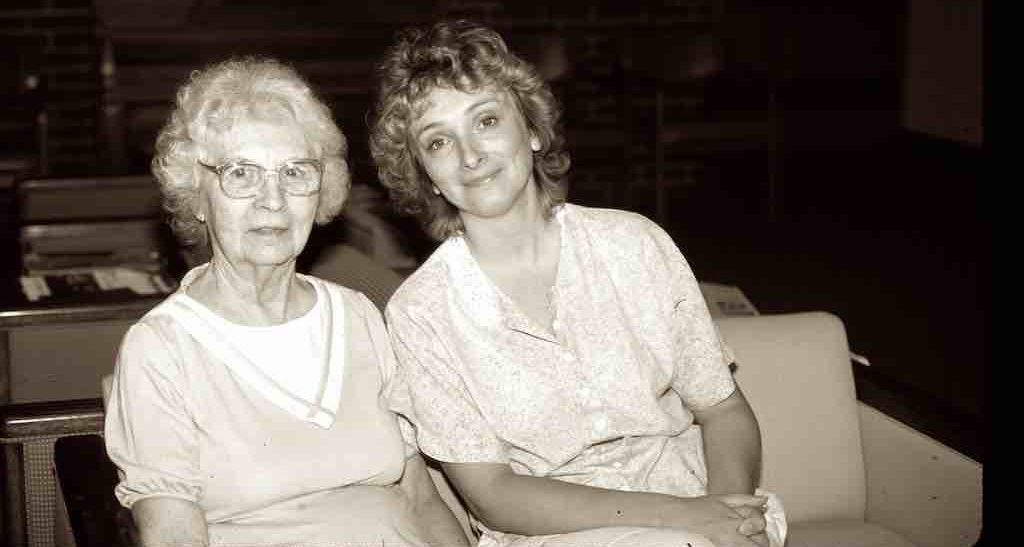 It had never really occurred to me that what I was doing for one week, she had been doing all along. I stood stark still and listened to the voice of my conscious speak with new and strange maturity. "I will finish out my week without complaining. I will be helpful around the house so mom can get better. And I will thank her for all the times she has gotten up in the dark and milked."
"Give thanks…for this is the will of God in Christ Jesus for you." 
Years of unsung mothering flashed before me. She nursed me when I was sick. She woke early to fix breakfast. She washed, ironed, cleaned, and milked stupid goats.
Today as I look back on the "Week of the Goat" tenderness fills my heart.