"How do you feel?" My husband's voice asked through the anesthesia. My hand moved heavily to the spot where a baby had grown.
 "Empty," I whispered. He scooped my tear before it hit the pillow and then wiped his own. 
It was a hard loss the day the ultrasound recorded no heart beat, made worse by being far from home. 
"You already have three healthy children, you should be happy," the nurse told me. "Three is enough." 
Three little girls budding with childhood maternal instinct shared the confusing grief. 
"Your daughter," the teacher told us months later, "draws pictures I think you should see." 
I held out my hand and she placed into it a penciled portrait. A stick-figure-stiff family of five, held hands across the page. A baby drawn apart, alone, lay at the bottom.  
It was a hard loss. 
Then I got word across the ocean my Dad died. Like backwards math, the subtractions added. The equation equaled more pain, and we all hurt. Inside me a gaping cavern grew.  
"Are Grandpa and our baby holding hands?" The whispered question came from our middle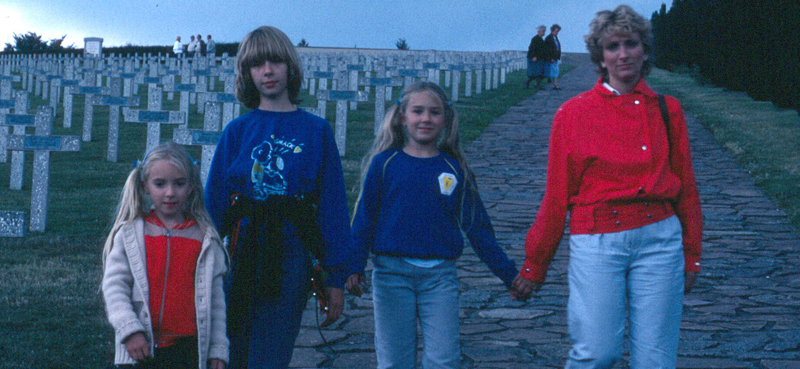 daughter who couldn't imagine anything worse than no hand to hold. I looked down to where her little hand lay in mine, her blue eyes big.     
"Your eyes saw my unformed body; all the days ordained for me were written in your book before one of them came to be." Psalm 139:16 NIV
My husband and I have a ritual. Every night before we fall asleep…ok, sometimes there are very long pauses and one of us has to jar the other just slightly… we pray for the four children God entrusted to us. Four. It's a wonderful number which has been tried severely through the years, and I have marveled more than once to be able to say, "I have four children."  
We pray nightly for our four children's spouses and our fourteen grandchildren. And then in the dark of our bedroom, my husband unexpectedly thanks Jesus for a baby never born. It takes me by surprise, and brings me back to long ago and far away. 
"Thank you Jesus," he prays into the quiet night, "for the baby we never knew."
What price tag, of what value is a life never lived? 
Sometimes my husband and I feel our days numbering, piling up, bumping into each other. They demonstrate with an ache here or there, a name forgotten, or the all encompassing weariness of a day. 
Then we remember, all the days ordained are written before one of them came to be. The before-bookend of an unborn child and the last bookend of a long life. 
Both testify of a Father who marks every life with purpose, every soul with inestimable value.   
The month of October highlights remembrance of pregnancy and infant loss. In the frenetic beating of our world and our wants, little unborn souls may seem not much more than an inconvenience. Oh, but in God's providence they are priceless.   
How much can an unborn child influence the life of another? So much. Even yet, even now.
I lie in the silence, remembering the fear. Yet, another pregnancy teetered on the jaws of miscarriage. With three healthy children, and a difficult recovery after our hard loss, the doctor advised me to terminate.
That of course was never an option. 
"It's not yet viable," were his last words to me.
Our transatlantic flight only hours away, had been set long before baby sickness doubled me over on my knees in the bathroom. The timing for morning sickness and health concerns fought against our plans. After an uneasy seventeen hour flight home, we met almost immediately with another doctor. 
"I think we will know soon," he nodded confidently, hooking my belly up to an array of machines. 
My husband's hand squeezed mine so tight it hurt. We held our breath. 
And suddenly the quiet room was filled with the glorious swish, swish, swish of our son's heart.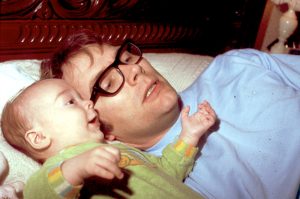 Tonight we prayed for our list of four and their families. Side by side with sleep blurring our edges, we prayed for the now grown-up daddy-son God
 brought to bookend our family.  
And, together we thanked Jesus for the soul we will meet one day in eternity,   "written in your book before one of them came to be." The baby we never knew, God knows well.