This year as Father's Day approaches I am so aware of the attack on the family, on the role of Fathers, and disengagement and disrespect placed on family in society. 
It's complicated by personal stories within family units which may portray completely different experiences. Adult siblings from the same family may grow up with such entirely different perspectives of their familial relationships that one would think they grew up in separate homes. As if they had unrelated parental upbringing. Reactions, feelings, and memories contrast.  
I've been reading Paul's words. His writings about unmerited favor and Sovereignty always blow my mind. I've been chewing on what he has to say in the light of God's choosing me. And it's prompted me to think how the Heavenly Father chose me and in what family He placed me. 
I am also aware of how very much I have to be grateful for that many others do not. 
Paul wrestles with this very thing when he considers how God distinguished between Jew and Gentile. In Romans 9 he grapples with why did some get all the privileges of the law, patriarchs and covenants while others grew up unknowing pagans? How could God be fair in His dealings? How could He put one nation into one family and another into a different one?
He lays down the foundation upon which many uncomfortable debates fire up.  
"Is there injustice on God's part? By no means." Romans 9:14 ESV
With that off the table, questions can be asked. Human reasoning can be confessed. Whether or not we understand it, God's unfathomable Sovereignty must be accepted. His justice holds without compromise. His righteousness remains steadfast.    
Yet, God is just.  
He is a Heavenly Father who is kind, merciful and Sovereign in all His choosing. As He demonstrated in setting apart the Jewish nation to ultimately be the chosen one to bring the Messiah through no virtue of their own. 
God the Father is Father to the Fatherless. He is merciful and just in all He does. He parents in perfect love.
God's reasons for placing us under the authority of an imperfect earthly father has divine purpose for us in much the same way.  
He does not make mistakes.
He is precise. 
He knows what He is doing.  
He designs our placing to spur us to seek Him.
This Father's Day, I am grateful for the kindness of my Heavenly Father in the earthly home He gave me. It was in my home I learned I needed a Savior. I heard  Scripture read. My dad prayed for me. These things a Sovereign Father chose for me. 
I would be remiss not to respect and show gratitude for the dad God gave me. I am blessed to miss him dearly and look forward to seeing him again with Jesus.   
I praise my Heavenly Father for my husband, the father of my children. He has carried on godly instruction, Bible reading and prayer. I honor him for passing faith to another generation. I thank him for being a faithful follower of Jesus, caring Dad, and loving husband.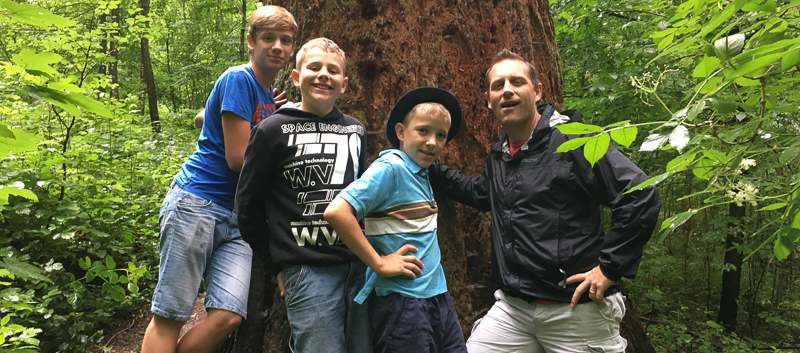 I celebrate the son and son-in-laws Jesus has blessed me with to be fathers to my grandchildren. This is also the work of a merciful Father. I praise God for the wonderful examples you are to the next generation. 
You, dear reader, may be first in line to pass down the truth of Jesus. What a privilege you have and what a commission. May you father in His image. 
I applaud the Dads who put on the armor of Christ daily to slay the dragons the world hurls at our children. Never give up.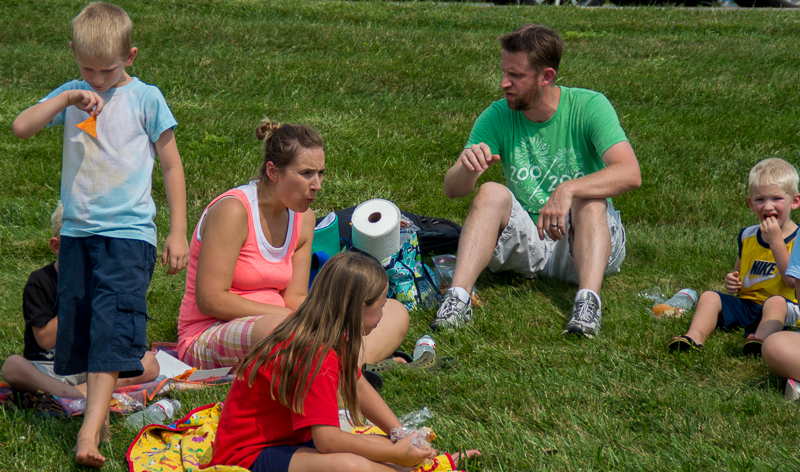 The way in which we honor and respect our earthly fathers ultimately reflects our view of God's parenting of us. For it is the unmerited favor of God and His mercy as our true Heavenly Father, upon which we stand.