The blue-overall-clad farmer plucked a bearded head from its white stalk. His form blotted a black silhouette against the bright sky. I squinted in the sunshine. A shadow lay across me, its black outline with the billed cap looked like a crow atop his head. 
Hands browned like leather, spotted with age, rolled the wheat berries until bits of chaff drifted down. Golden kernels lay inside his open palm. I leaned into where they clustered and counted. But before I was sure of the tally, his fist closed. He shook the grain like die about to be cast, then popped them into his mouth. 
I waited in awe while he bit down thoughtfully, chewed, and spit the grain-gum into the field.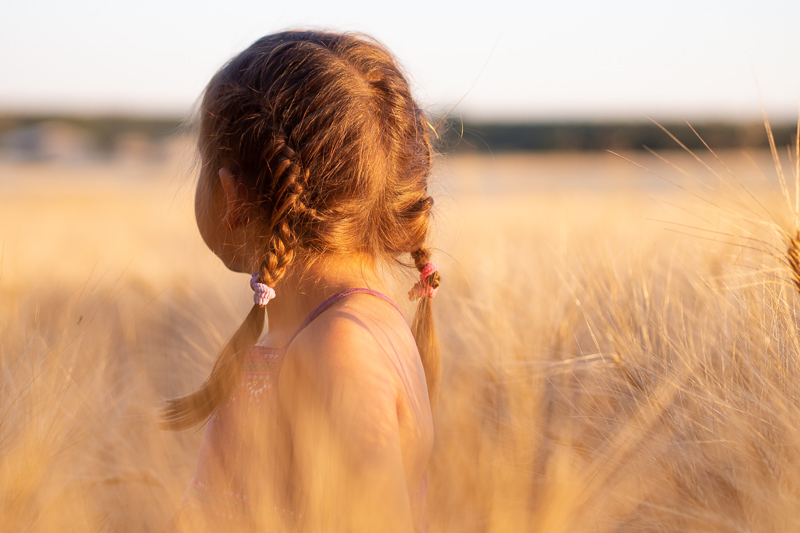 He nodded. Harvest was on. 
Daddy knew when it was the right time. 
I cannot think of summer without those fields of golden waves sweeping through my mind like a Kansas ocean.  
Is it ready yet? Does it need another hot like-an-oven-day to harden? 
Time, like wheat ripens.
If you enjoy, as I do, the aspect of God's impeccable timing throughout Scripture, then you are probably a fan of the book of Esther. Without actually mentioning God's name, the book overflows with His Unseen Presence and Sovereignty. His hand moves time. He fulfills His purposes exactly as He desires, precisely when He wants. And the humor of it brings a smile.
When time ripened, a demoted Queen Vashti gave way to a new Queen Esther. About 1,000 years before, God promised total elimination of the Amalekites. Arch enemies of the Jewish people throughout history, their rivalry smoldered as God set the scene for Mordecai the Jew and Haman the Agatite, to meet. Haman, right hand man for the king, traced his lineage to Amalekite King Agag during King Saul's reign.      
Like a revolving door, Haman and Mordecai entered and left the stage. Mordecai cared for his orphaned cousin Esther, but after she became Queen, no one connected obvious genealogy to her humble Jewish roots. 
With the wicked Haman's power, the Jewish nation faced annihilation. A month had passed for Esther without a summons from the King. Her people and her own life was on the line. Mordecai reminded her that perhaps she had come to the kingdom for "such a time." 
God still sets the scene of our story. He continues to put people in places and moments designed for His divine plans. 
Christian lethargy from time's relentless ticking is our enemy. What we see and what we know to be true conflict. Fruits of cynicism grow a harvest of unbelief and apathy.
"…scoffers will come in the last days, walking according to their own lusts, and saying, "Where is the promise of His coming? For since the fathers fell asleep, all things continue as they were from the beginning of creation." 2 Peter 3:3-8 NKJV
Sometimes, I am tired of what I hear, incessant voices unhinged from the truth of God's Word. I get numb with the circuitous spin of philosophies and ideas. My eyelids get heavy. 
But like the long long history which birthed the story of Esther, God is not slow. He is right on time. 
"The Lord is not slow to fulfill his promise as some count slowness, but is patient toward you, not wishing that any should perish, but that all should reach repentance." 2 Peter 3:9 ESV
Jesus invites us to walk with Him in the ripe wheat fields.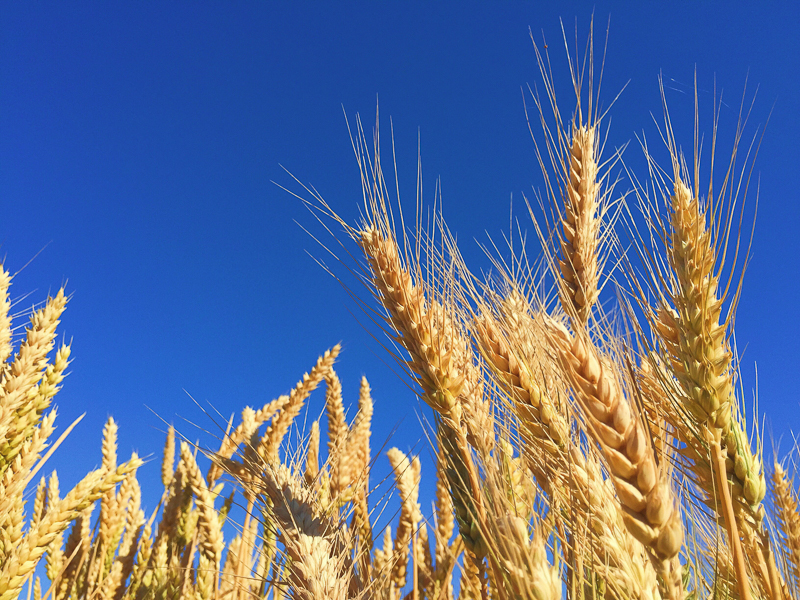 "Look, I tell you," Jesus said,  "lift up your eyes, and see that the fields are white for harvest" John 4:35b ESV
By the word of his mouth, the Alpha and Omega, the Beginning and the End brought time into existence. Time belongs to Him. He created it and moves it to accomplish His purposes. Our Father knows when the time is right. 
Take heart. God hasn't forgotten us. His mercy extends far beyond ours, "not wishing that any should perish."
Mordecai and Haman's tables turned. The gallows Haman built to hang Mordecai became the gallows on which Haman died. God used Queen Esther, put into the right place at the right moment, "for such a time as this," to save God's people from slaughter.  
We are here by the infinite wisdom of God for such a time as this.  
Lift your eyes, see, the fields are white for harvest.