"Gamma!" my little grandson shouts. He begins his own personal happy dance with one chubby knee up first, then a big hop on one leg and a galloping pivot that nearly knocks him flat. 
Those seconds his face lights up with that wide welcome smile makes me want to turn, go out and come in again. That brief moment is worth every dirty diaper I change, sticky rice on the kitchen floor, and stray lego blocks waiting for bare feet. I want to put that welcome on replay, let it run and and re-run. 
The first Sunday after Labor Day is Grandparents Day. I never knew any of my grandparents. Mom told me my last living grandparent, her dad, saw me take my first steps. How my mom described it is how I see it. Of course, I don't remember, but sometimes my mind tricks me, from old photographs, those sepia colored cracked and somber replicas of a time long ago.
From them my imagination hears German in the living room of an old clapboard house on the main street of a small Kansas town. Men in dark suits and ties group about the room, leaning against an old credenza, talking, listening. In the bottom corner of my faded mind's image Mom's wide open arms invite me to pick up little feet and walk into them.
"Sie ist zu klein," I can almost imagine him, my last Grandpa saying, "She is too small."  
I don't honestly know what is was like or the sounds in the room or smells from the kitchen. I can't remember my first halting steps, but from an old photo and my mom's stories, I have my personal tiny picture of the last living Grandparent I didn't really know.  
There are lists of grandparents in the Bible. Good and bad. Poor and rich. Kings and peons. God was Sovereign over them all. 
King Joash received the award for having the worst of all rotten Grandmothers of the day. The boy-king Joash escaped murder at the hands of Grandma Athaliah, (2 Chron. 22-24) by God's mercy and divine plan. 
Moab, enemy territory of Israel, brought us Ruth who became the great-grandmother of King David. She's listed in the genealogy of Jesus.   
Timothy's faith built from the instruction and legacy of his mother Eunice and grandmother Lois. He played an instrumental part in the early church.  
Grandparent's Day reminds us that whatever heritage is ours, God's plan cannot be thwarted. He takes where we are from and uses it to bring us to where He wants us to go. The heritage we've experienced has purpose. The legacy we leave behind will last. The amazing blessing of being Christ's chosen own moves us forward. 
Although I have no real memories of my own grandparents, I am thankful for examples from those with more years and experience. For my first grade  Sunday School teacher who passionately gave the gospel clearly so all of her students understood, I am grateful. I'm thankful for an older friend who wrote me about her own walk with Jesus while I was far from home. I am honored to know heroes who go where Christ is not known, servants who muck through what's difficult now for something much greater to come and those who modeled a focus beyond what is seen. 
I don't have to have perfection behind me to insure what I do is right today. I can learn from others Jesus lovingly puts in my path.
"forgetting those things which are behind and reaching forward to those things which are ahead, I press toward the goal for the prize of the upward call of God in Christ Jesus."
Phil. 3:12-14 NKJV
Although the Apostle Paul isn't known in Scripture as a grandparent, he is remembered as one who brought others alongside, who taught and discipled them in the faith. In Philippians 3 he takes us on a short summary of his life. He sifts through the rubbish, defines the goal and accents its purpose. It's a good summary for those of us with the title of Gramma and Grampa with or without an ideal heritage.  
"Not that I have already attained, or am already perfected; but I press on, that I may lay hold of that for which Christ Jesus has also laid hold of me. Brethren, I do not count myself to have apprehended; but one thing I do, forgetting those things which are behind and reaching forward to those things which are ahead, I press toward the goal for the prize of the upward call of God in Christ Jesus." Phil. 3:12-14 NKJV
I am grateful for the love of those who have taken the time and effort to befriend me, spend time with me and encourage me in faith. Those are the sweet wrinkled hands that have loved like a Grandparent would. They have stretched toward me. Pressing me into the Savior's love and forgiveness for all that lies behind. Presenting purpose today. Providing confidence for what is ahead. 
---
Celebrating Grandparents Day  September 12, 2021
Download some free resources for church and home at Legacy Coalition.
My articles at Legacy Coalition: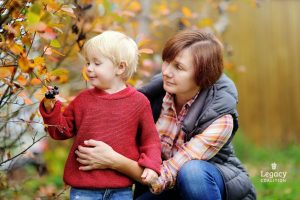 In case you missed it, our August 23 Webcast at Legacy Coalition: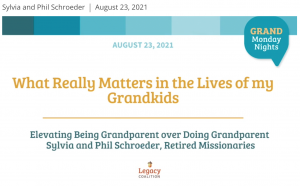 ---
See my article at In The Quiver: