"We will be measuring your daughter for a wheel chair at 3:00 this afternoon," the nurse told me with a cheerful smile on her face. 
Befuddled images traced vellum pages on my mind. 
A bridal shop. A pencil line on the kitchen door frame.  Stepping paces at a freezing high school track meet. I treasured these measurements. They marked happy events, achievements and growth. 
The last time I'd seen her measured it had been for her wedding gown. A white bridal gown draped like fairy dust. She stood in front of an enormous floor to ceiling mirror. Her reflection showed arms straight out on both sides. Wisps of sheer white hung loosely from them like pale wings all the way to the floor. The bridal shop assistant mumbled through a line of pins between her lips while she busily gathered the gauzy white into fistfuls. A measuring tape marked the length of her arms, torso and then circled her slim waist. 
I never imagined measuring my daughter for a wheel chair, and everything inside me screamed, "NOOOOOOOO!"
I can't explain the myriad of pictures that knocked on my mind's door, such a tired brain, filled with fuzz and fog. My images juxtaposed against the nurse's smile. All I wanted was to lay my head down and weep. I wanted to rewrite the script and wake up to a new story. 
I remembered again the hospital room where she took her first whimpered breaths. 
"It's a girl," they said. 
Red, scrunched, tender and tiny, laid on a scale, she measured 7 lbs, 14 oz.; 21 inches. 
Time pushed ahead with a memory of us back to back. Measurements competed between daughter-height and mommy-height. Her long blonde braids pressed between us like thin ropes. Our heads pushed at each other and laughter bubbled. On the crown of our heads, a book balanced precariously. Her daddy stepped back to view the tilt. She stretched as tall as she could and the space lessened. Too soon, too quickly. 
Another picture, transparent and thin of her stepping out the paces for a long jump competition, her long white legs blue with cold. So cold, she trembled, or was it a case of the nerves?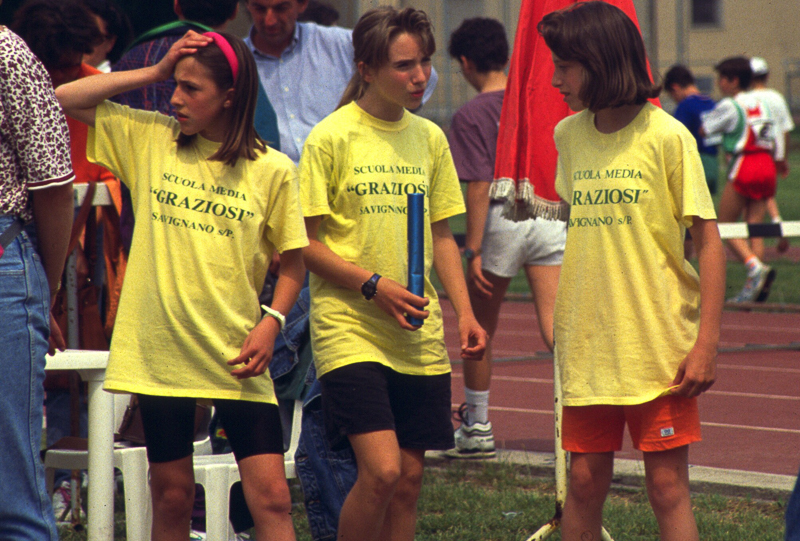 I saw through the fog, measurements, ghostly imprints like floaters inside my eyes, real yet imagined.
That day my journal only read, "Today they measured my daughter for a wheel chair." There didn't seem to be much more to say. 
I never imagined measuring my daughter for a wheel chair.   
Scenes flickered through my memory.  I smiled at the nurse, checked my tears, nodded and promised to be there for the wheel chair measuring. 
I'd never imagined it, nor had I known how measuring for a wheelchair also measures a heart. 
Thanksgiving is at times an act of trust.  
"Through Him then let us continually offer up a sacrifice of praise to God, that is, the fruit of lips that acknowledge His name." Hebrews 13:15 ESV
We thank because He is Who He is. Sometimes we affirm with our lips what our heart is slow to accept. This is a sacrifice of praise given with open hands and relinquished at the feet of Jesus. It trusts His will and ways to be right and good.
When Jesus walked His earthly journey He paused in His activities and thanked God. Gratitude marked His life. He thanked the Father for the hidden things found in His gracious will (Matt. 11:25-26). He thanked God before the crowds when He provided food for them (Mark 8:6; John 6:11). He thanked the Father prior to raising Lazarus from the dead for hearing Him (John 11:41). And again Jesus thanked God at the Last Supper knowing He would go to the cross in mere hours. (Luke 22:19). 
Surely He understands well what is a sacrifice of praise.
That year, when our daughter got her first wheel chair, thanksgiving didn't vanish but it was at times a bit anemic. Yet, in the routine of finding things to be thankful for, we discovered a treasure hold. So many things deep inside the sorrow were gifts. We had so much to be thankful for.  
Jesus cherishes our sacrifices of praise. He holds them dearly and lifts each burden to the Heavenly Father. 
He measures our tears, and promises one day, God will wipe away each one.  
I don't know what your Thanksgiving season looks like. I sincerely hope you find thankfulness a happy overflow of God's blessings this year. I hope your home fills with joy and laughter. But there are times in every person's life when thanksgiving is an act of trust, when the measure with which we are measured tries our hearts. 
Be assured, Jesus embraces each sacrifice of praise and finds it precious. How much greater is a treasure of gratitude than all the riches of this world.