This week when I was out walking, I saw a perfect tree. I paused to look up and appreciate the sway in the wind, its colors moving in and out of sunlight, its form and height. Under its outstretched arms I breathed a prayer of thanks.
I thanked God for the tree in all its majesty without consideration that it will be gone someday. I didn't bother to agonize over the woodcutter's blade or disease which might one day rob it of life. I thanked God for the tree in its today and its now.
My prayer life does not always reflect such trust of God and acceptance of His plan for the moment I'm living. Sometimes it has clauses beginning with "if, "and" or "but." Sometimes my pleas are accompanied by doubt and uncertainty.
Prayer is a mystery to me. Life has taught me a lot about prayer. Ministry and kids added another dimension through the years until enough Red Seas parted, enough history walked through that I began to think I knew how to pray.
And then life pivoted.
It's amazing what a mass on a brain stem can do. It's unthinkable how it can take an active twenty-six-year-old and drain from her all ability to walk, talk or even move. It's astounding the way the paralyzation of our daughter could paralyze a mom.
Therein lies the paradox. It is the uncomfortable niggle in my prayer life. He can but sometimes He won't and He is just as much God when He does and when He does not.
How do I ask Him for the little things after the biggest prayer request of all my life has been denied? How do I trust Him in Covid days, when my prayers today are haunted by a ghost of dark days on my knees at the bedside of my daughter?
I know others have experienced things much worse than ours. So how do we ask for the trivial when the immense still is unanswered?
Even here, where what if's and why's crowd into my petitions, Jesus has been before.
"…and he began to be deeply distressed and troubled. 'My soul is overwhelmed with sorrow to the point of death,' he said to them. 'Stay here and keep watch.' Going a little farther, he fell to the ground and prayed that if possible the hour might pass from him. 'Abba, Father,' he said, 'everything is possible for you. Take this cup from me. Yet not what I will, but what you will.'" Mark 14: 33-36 (NIV)
Jesus' deepest anguished request was denied by His Father. He pleaded in prayer for another answer at the pivotal crux for which He came, yet He prayed in submission.
My prayer hesitation, those reminders of how can I ask God for this when He refused that? Or how can I thank God for this answer when He might take that away tomorrow? The devastation of an experience that lingers in my heart reminds me in 2020 when so much seems turned upside down, to thank God without reservation. 
Out of a dark time comes the certainty that God is worthy of praise even when we still can't see light.
Thanksgiving silences whispers of discontent. It replaces the niggle of doubt with the calm of assurance.
Those petitions that remain at His throne as if unheard, are the ones that confirm His immense sovereignty and might. They are the prayers that He guards and holds near His heart because He is the God of the vast, bigger, greater and far wiser than I can fathom.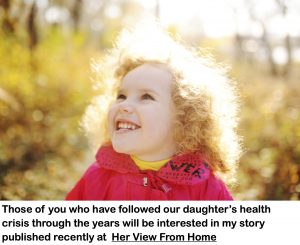 This is what I am reminded of standing at the base of a tree made by the hand of my Creator.
If there has ever been a time when we need to be intentional in our gratefulness, it is when it is most difficult. This year is our opportunity to lift our arms like branches in praise. No if's, and's or but's.