Between believers, a high-five of "God is good," covers a lot of ground. It is inspired by a happy outcome, good grade at school or maybe a really good deal on a new pair of shoes. How content I am with a certain situation might reveal  how good I think God really is. 
"God is good," isn't often said, when the tire is flat, technology bedeviled, or cleaning up the mess of a sick child. 
Probably each of us has at some time, when things go the way we want, tossed out the phrase like a spiritual approval of a divine touch, "good job, God," rather than a sacred, deep truth of His character. 
So, what does God is good really mean?  And how does it mesh with the real world we live in, when "life just stinks?" 
It was nighttime outside her house. Our daughter lay in an inconvenient hospital bed far from our house but near hers. She offered us a place to stay and a heart to lean into. 
She welcomed me with outstretched arms. I promptly laid my head on her shoulder and let the sobs from my gut escape. 
"Sometimes life just stinks," she said.
Her gray hair shone like a halo in the porch light. 
That night, the beginning of what would become a gaping nightmare which darkened more each day, this dear lady's words encouraged me.  Because I knew her faith stood firm even when the world tottered. 
I often think of her response when I don't know how to respond to another's sorrow. 
That dear lady of God acknowledged my pain, because life in that moment did stink. She listened to my circumstances and panic. And by being quietly with me in my trenches, she gently steered me toward truth. 
She demonstrated  by her own life well lived, that God is enough for whatever lay ahead.  
Sometimes circumstances in life just stink. Maybe yours do now. Perhaps you know another who needs a listening ear. 
I'd been at the funeral of my friend's husband. I'd observed her pain. With overwhelming grief, she hung onto Jesus. She'd taught our children in Sunday School. She'd been available with help when our children were sick or we needed a break. 
I'd watched her suffering before my own. She held tight to Jesus, like a strangle hold of a drowner gasping for air. And that is how I held onto her that night.   
In the days that followed, God's goodness remained steady, but my understanding of it underwent an earthquake of seismic proportions.  
"The Lord is righteous in all his ways, and holy in all his works." Ps. 145:17 KJV
The goodness of God intertwines inextricably with the other attributes of a Perfect God. His character is ALL perfectly good in all He does. There is no evil, mal-intent, or incompetence in Him.
"The Rock, his work is perfect, for all his ways are justice. A God of faithfulness and without iniquity, just and upright is he." Deuteronomy 32:4 ESV
Not only is God perfectly good, apart from all evil, He is just. His attributes all compliment each other rather than lessen or combat one another. With a thousand, "How can He?" questions tumbling through my mind mixing with the "why's" of faith, I discovered that underlying each question, the strength of God's goodness held. I may not understand, but even my incomprehension is consistent with Who He is. 
"For my thoughts are not your thoughts, neither are your ways my ways, saith the Lord. For as the heavens are higher than the earth, so are my ways higher than your ways, and my thoughts than your thoughts." Isaiah 55:8-9 KJV
God's goodness is constant and complete. It never fights with his love, faithfulness, wisdom, justice, compassions, or mercy. 
"For the Lord is good; his steadfast love endures forever, and his faithfulness to all generations." Psalm 100:5 ESV
"Praise the Lord! Oh give thanks to the Lord, for he is good, for his steadfast love endures forever!" Psalm 106:1
His goodness which warred in my mind with the agonizing state of my daughter in a hospital bed did not in fact contrast with Him. 
"The Lord is good, a stronghold in the day of trouble; he knows those who take refuge in him." Nahum:1:7 ESV
How loosely we use the truth-filled phrase, "God is Good," when it means something so deep and vast it cannot be contained in mere words or human thought. It moves us to our knees in worship even when sorrow overwhelms. 
God's performance is not tied to an approval rating. He does not need our high fives. Yet, His abundant goodness overflows with our good in His purpose.
"And we know that for those who love God all things work together for good, for those who are called according to his purpose." Romans 8:28 ESV
Is God good? All Good. Always Good. Unchangingly, uncompromisingly, incomprehensibly good. 
---
Some of my recent articles: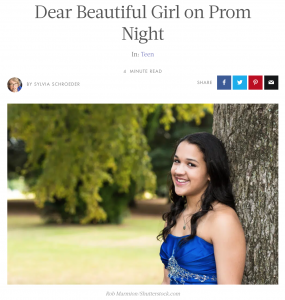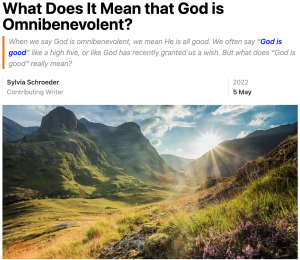 *feature photo by Philip Schroeder