"…my feet had almost stumbled, my steps had nearly slipped." Ps. 73:2 (ESV) 
I feel like a lot of us are walking into a log across our path, or maybe on quick sand. 
The Psalmist Asaph writes like someone living today, with unrest and chaos, confusion and division. Everywhere we look there is something to take our eyes off the path. Asaph is distracted by the swell of voices and the tide of power. His words teeter on the edge of giving up,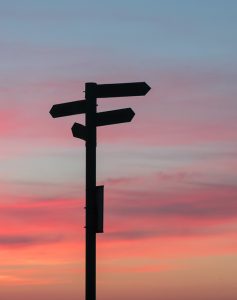 losing faith, throwing it all overboard. Sound familiar? 
What brought the author to that precarious standing? 
"For I was envious of the arrogant when I saw the prosperity of the wicked." Ps. 73:3 (ESV)
What Asaph saw happening with his eyes seemed to fly in the face of faith. Comparisons drove him almost mad. They distorted truth. But when he pointed to the things that spiraled him into despair, they are the same ones we wrestle with today. 
His list of grievances is long and ordinary. 
Those without God lived an easy life with no troubles. They had good health without suffering. All that life had to offer was theirs. They were rich and getting richer. They got by with anything and everything. They were proud and powerful, cruel and malicious. 
What Asaph saw discouraged him so much, his hope stifled and faith wavered.  
But here is the real crunch. They operated from a spiritual view that God neither knew nor cared. It was combat. 
Godless vs. God-fearing.

 

No moral compass vs. integrity.

 

Evil vs. Good.

 

Arrogance vs. Humility.

 
In their sneering, sniveling ways they taunted and bragged, "How can God know? Is there knowledge in the Most High?" Ps. 73:11 (ESV)
 They stood on a worthless foundation, the same as underlies many grasping to pull us their way. 
It's a sinkhole. 
Asaph, even though he was a man of faith began to think with the reasoning of the world, rather than with the mind of God's truth. It was tripping him up and pulling him down.  
"All in vain have I kept my heart clean and washed my hands in innocence,"  he thought. Ps. 73:13 (ESV) 
To allow ourselves to toy at the edge of a sinkhole is always a bad place to play.  
Yet, I love this Psalm. It is one of my favorites. It is so real and so raw. Most of all, I love this Psalm because there is such a distinct turn around, a pronounced change of course. It's as if Asaph points a finger at his problem and just turns it the other direction and he follows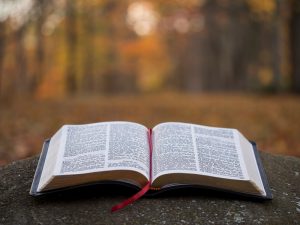 what he knows is true, rather than what he feels.   
"But when I thought how to understand this, it seemed to me a wearisome task, until I went into the sanctuary of God; then I discerned their end." Ps. 73:16-17 (ESV)
In the sanctuary of God, He met God. 
In the presence of God Asaph's sight cleared.

 

In the presence of God his feet found firm ground.

 

In the presence of God discernment came.
This is where we need to be for that to happen to us.  
"My flesh and my heart may fail, but God is the strength of my heart and my portion forever," he concluded. Ps. 73:26 (ESV)
How might we change course? What needs to happen for perspective to change in your life? 
"…until I went into the sanctuary of God…" 
*feature photo by Philip Schroeder