I saw them in a lush green park, a family three-some. Sandwiched between mom and dad, a little girl with pudgy legs, light-up shoes and brown pig-tails lifted her legs high. I stopped to watch because they were so noisy in their shared delight.
She swung inches above the mirrored puddles on the path, held up by two loving hands. Her legs spun airborne then landed again on solid ground only to be lifted again at the next rain soaked dip in the pavement.
Her curls bounced with each up and down jerk. Teleported between steps by strong protective parental hands, she skimmed along the way, carried over and beyond rain drenched sections on the path.
"One, two, three," her dad said, and on cue mom and dad lifted her. Little feet soared, swinging like an untethered sail boat above the puddles.
Her left and right little hands were held firm, grasped by bigger ones that brought her to a giggly squirming glide. Observing them, the picture brought Isaiah's words to my mind.
"So do not fear, for I am with you; do not be dismayed, for I am your God.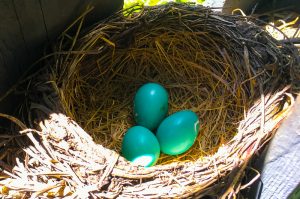 I will strengthen you and help you; I will uphold you with my righteous right hand." Isaiah 41:10 NIV
I have felt that lift, the joyous exhilaration of God doing the unexpected, the miraculous and the divine. As though unseen arms picked me up and skimmed me past my circumstances to the other side. I've been there like that child, high enough to coast above the muddiness below.
I've also sloughed through the mire, not soaring at all. I've wondered why answers hid. I've begged for arms to raise me up and out. I've sat like King David in a pit.
He lifted me out of the slimy pit, out of the mud and mire; he set my feet on a rock
and gave me a firm place to stand. Psalm 40:2 NIV
I know what it means to find the slimy pit deep and unscalable. But I also know He reaches even into the darkest spots. His arm is long and His grasp is solid. And like a child surrounded in safe protection, He raised me again in His time and Sovereignty. I stood firm again.
The little peddling feet remind me of His proximity at all times to where I am.
Beside.
"I have set the Lord always before me; because he is at my right hand, I shall not be shaken." Psalm 16:8 ESV
All around.
"As the mountains surround Jerusalem, so the Lord surrounds his people, from this time forth and forevermore." Psalm 125:2 ESV
Before and behind.
"…for the Lord will go before you, and the God of Israel will be your rear guard." Isaiah 52:12b ESV
Above and below.
"If I go up to the heavens, you are there; if I make my bed in the depths, you are there." Psalm 139:8 NIV
Safe and secure.
"My Father, who has given them to me, is greater than all; no one can snatch them out of my Father's hand." John 10:29 NIV
A family in the park has no idea of deeper truths illustrated by their happy walk, but I am grateful for the reminder to me today, when the sky is blue but my heart a little gray. I know beyond the shadow of a doubt Who holds my hand, Whose grip is strong and Who is going before, behind and all around.
And I too am lifted.