Flour whitens the front of my shirt like snow. I brush at it fruitlessly with a hand sticky with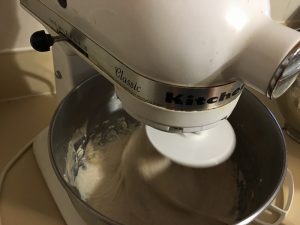 wrinkled bits of dough like hanging chads. My counter space, with its strict no fly-zone is littered with ingredients and pans. I brush my arm against my forehead and look at the mess.
Am I in love with the season or in love with the Savior?
"And Mary said to the angel, 'How will this be, since I am a virgin?' And the angel answered her, "The Holy Spirit will come upon you, and the power of the Most High will overshadow you; therefore the child to be born will be called holy—the Son of God." Luke 1:34-35; ESV.
While Mary's womb grew, her own redemption approached. Scandalous, painful submission birthed a Savior clothed in humanity's flesh.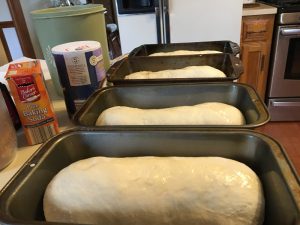 I step back to survey my frantic baking attempts. My spiritual need is brushed with the delicious aura of a season but can only be satisfied in Jesus.
Because ultimately Christmas leads not to a manager, but to a cross
"Jesus said to them, "I am the bread of life; whoever comes to me shall not hunger, and whoever believes in me shall never thirst." Jn. 6:35; ESV.
And so it was that the Bread of Life drew life's sustenance in the arms of His mother.
*Photos by Sylvia Schroeder